Enter your info and receive a FREE comprehensive report about your property and your Portland neighborhood!
Vacancy rate and average days on the market
How much your neighbors are charging for rent
Rental price trends In your neighborhood & county
Stress Free Lake Oswego Property Management
Let us manage your Lake Oswego rental property
Owning a residential rental property can be a lucrative investment, but it also carries with it its share of headaches and worries. Finding a skilled Lake Oswego residential property manager can save you a lot of time and money.
With our full service Lake Oswego property management, you get much more than just one over-worked property manager. You get a full team of skilled professionals with the expertise to provide you with the highest level of service and the maximum return on your investment.
How much rent can you get for your investment?
Get Optimized Rental Value for Your Property

Gain Crucial Insight Into Current Market Conditions

Determine Your Cashflow from Monthly Rental Value
Explore our services below, or if you are ready to get started, complete the form and we we will be in touch.
INQUIRE ABOUT OUR MANAGEMENT SERVICES
What We Do As Your Lake Oswego Property Manager
We do more than just collect rent
Property Marketing
We work to quickly find the right tenant for your home and use our proven marketing methods to attract high-quality applicants.
TENANT SCREENING
Every application undergoes careful screening, with background and financial checks designed to keep your interests protected.
RENT COLLECTION
Getting your rent payment on time shouldn't be a guessing game. We handle all billing and get your money to you on time.
PROPERTY MAINTENANCE
We know how to keep your property in optimal condition. We handle all maintenance requests and coordinate repairs for you.
FINANCIAL REPORTING
We provide full visibility and monthly reports for your property. Access your account any time through the 24/7 Online Owner Portal.
PROPERTY INSPECTIONS
Our regular in-person inspections allow us to identify potential problems in advance & keep your home healthy.
EVICTIONS
If a tenant relationship ever takes a turn for the worse, we can process the eviction for you & minimize its impact on your bottom line.
LEGAL COMPLIANCE
We monitor the laws and insurance regulations that impact your home & work to ensure that your property is legally compliant.
HOME WATCH
For owners of second homes who want the security of knowing their home is being watched and cared for while they are away.
WE MANAGE ALL TYPES OF PROPERTIES IN THE Lake Oswego AREA
Single Family Property Management
Our Lake Oswego area property managers will safeguard your property, manage your tenants, and protect your investment, all without you having to lift a finger.
Multi-Family Property Management
Our Lake Oswego apartment property management services include all necessary maintenance, tenant screening and management, and regular property inspections.
SEE WHY OUR CLIENTS COME BACK TIME & AGAIN
"My property is being well taken care of and I am so happy to have such a high quality company watching out for my interests. I wish everybody could enjoy this kind of a relationship with their property management company."
R.B. Wheatley
"Before I found PMI it took days to get my property management company to respond to my phone call. Repairs were completed without informing me about the costs. I repeatedly asked them to call me before spending my money but that never happened. Finally I'd had enough! Now, with PMI, I can have my child check on my investment property. It is so easy and so convenient that my 12 year old helps me keep track of it."
J. Jensen
"PMI has been the best decision I could have made. Their customer service is flawless. Both myself and my tenants have been treated to the most responsive courteous and professional service that I have ever experienced."
T. Harper
Previous
Next
About Lake Oswego
If you are looking for a beautiful city full of amazing places, look no further than Lake Oswego, Oregon. Lake Oswego is an amazing suburb of Portland that has an abundance of fine dining and activities.
Located around 8 miles south of Portland, Oregon, Lake Oswego encompasses parts of Clackamas County, Washington County, and Multnomah county. This awesome town surrounds Oswego Lake. This city focal point spans 405 acres. Lake Oswego was originally founded in 1847 but incorporated in 1910.
Lake Oswego is chock-full of tasty places to eat. From fancy sit-downs to quick bites, you really can't go wrong. Our suggestions? Check out Pine Shed Ribs and BBQ, Basil's Kitchen, and Riccardo's Ristorante. For a sweet treat check out Kyra's Bakeshop! They have competed on Cupcake Wars.
The city also has awesome options for both coffee and beer. For coffee lovers, check out Ava Roasteria and Blue Moon Coffee. If beer is more your thing, don't miss out on Flyboy Taproom and Stickmen Brewing.
Lake Oswego isn't just about the food and drinks. They also have a variety of activities you can enjoy. If you are a history buff, make sure to check out the Lake Oswego Preservation Society. Residents and visitors can also enjoy the Lake Oswego Farmers Market, the Lakewood Center for the Arts, the Arts Council of Lake Oswego, and the Rogerson Clematis Garden.
From the tasty food options to the delicious drinks and fun activities, it is no wonder that people choose Lake Oswego for their home. The city is great for families and individuals who love a fun place to live.
MORE +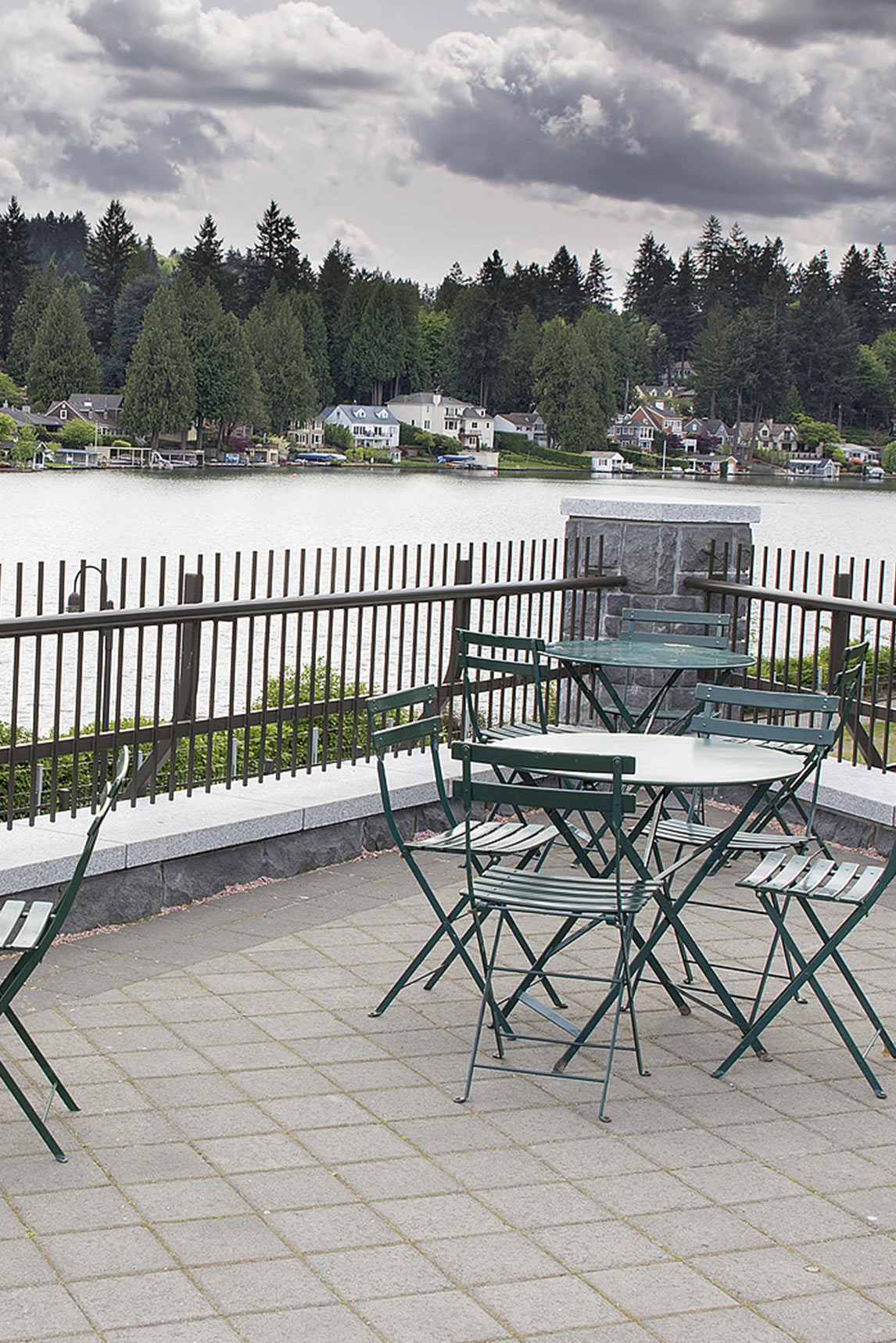 Areas Serviced
Need professional property management?
Trust a PMI Property Manager with your investment!