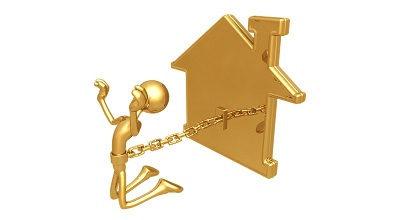 Owning rental properties is lucrative but can also be time consuming and expensive. As the owner of an investment property, you must decide where your money and time resources go. Although there are a lot of resources that you could spend your money on, hiring a professional is one of the more promising ones. These companies make your life easier in so many ways. Let us take a look at why a property management company is worth your dollar.
Time Saver
Your most important asset is not necessarily your investment property. It is YOUR TIME! Professional management companies are huge time savers. They eliminate you having to do all the tedious tasks, paperwork, accounting and keeping up with compliance that goes along with owning a rental property in Oregon.
They Can Manage All of Your Properties
You may only have one rental now, but it is likely in the future you will acquire more. One of the best things about management companies is that they can manage all your properties at once. You won't have to keep track of all of the different happenings of all your products. Property managers help save you a lot of time and headaches.
They Deal with Rent Money
One of the most challenging parts about owning a rental is having to collect rent every month. It can be very time consuming to try and keep track of all of your tenants, when their payments are due, and how much they owe. It can be even more exhausting having to deal with clients who can't pay or don't want to pay rent. Property management companies handle this for you, which takes a lot of the strain off your workload.
They Can Help with Lease Enforcement
Another great thing that property management companies do is that they enforce the terms of your lease for you. Do you renters have pets inside the unit even though they are not supposed to? Your manager will take care of that for you. Has your tenant damaged your investment? Your management company will make sure that gets taken care of as well.
Help with Marketing
Knowing how to market your rental and getting the word out to the community can be time-consuming. Property management companies know the exact magic including how to photograph and even shoot a video walkthrough tour. They can use word of mouth, social media marketing, internet marketing, and more. They take the guesswork out of it for you.
Finding the Right Tenants
Management companies are well versed in all types of tenants. They have so much experience in talking to possible tenants, processing rental applications, and screening applicants for important background information such as credit, income verification, previous rental history and criminal background checks. Your property management company will be able to catch any red flags with a tenant and therefore help you find the best renter possible for your home.
Making Sure You are in Compliance
Oregon and Portland are very tenant friendly when it comes to Tenant Landlord Laws. The laws are complicated and ever changing. The City of Portland and the Portland Housing Bureau passed the FAIR Ordinance (Fair Access in Renting) in March 2020. Who knows better about the house and renting regulations than a company that deals with a variety of rental properties? Your rental management company will be your go-to in making sure that you are in compliance with statewide and local statutes. They will help save you from hefty fines, fees, and lawsuits.
Want more information on owning a rental property? Check out our blog.
Are you looking for a home to rent? Check out our properties here.