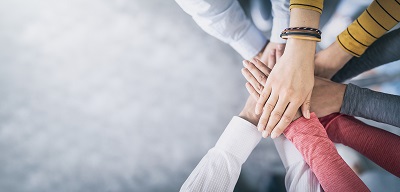 Adding a property management company to your team is an excellent choice. The property management company you choose can make your life so much easier. They handle a lot of the tasks that you don't want to. Things like finding tenants, collecting rent, making sure that everything in the house is working, and more.
Because property rental companies do these things for you, it is really important that you take great care in choosing the company that will be managing your rental property for you.
There are quite a few qualities you should look for while choosing what company will represent you.
Great Communication
The company you choose should have great communication skills. They are running your rental property for you and there will be a lot of communication needs between them, you, and your tenants.
Honesty
One important quality you must consider when looking into property management companies is their level of honesty. You want the company you choose to be completely honest with you and all their clients no matter how difficult the conservation may be.
Accurate Accounting
While on the topic of money, do not forget to look for a company that has accurate accounting. You want to make sure that they have good accounting practices, provide monthly and year end accounting statements.
Availability of Management
Availability of management is key. If the partnership is going to work, the management team should be readily accessible to address you and your tenant's needs. If they are not, chances are you will be managing it yourself.
Transparency
You want the rental company you choose to be transparent with you. They should let you know all their processes, fees, and needs before you sign a contract with them. Nobody likes surprises!
Good Reviews
The company that you choose to manage your investment should have good reviews. You can find reviews online or by word of mouth. The higher the rating reviews that they have, the more you can trust the company to run your property well. Be sure to read tenant reviews carefully and should be taken with a grain of salt. Bad reviews from tenants are usually related deductions from their security deposit.
A Good Fit
Not all property management companies are right for each rental property owner. Before you sign a contract with the company, make sure they are a good fit for you and your needs.
Fits Within Your Budget
Everyone has budget restraints. A property management company is definitely worth your money, but make sure you don't go broke paying for one. Look for a company that fits within your budget.
Has a Brand Promise You Feel Good About
You can tell a lot about a company in their brand promise. It helps define who they are and how they are going to treat you as a client. When looking for a company that will manage your investment property for you, take a look at their brand promise. If it is something that you agree with and think you can count on, chances are that the company will be a good fit for you.
Here at PMI Bridgetown, we stand by our promise. Our Brand Promise to you is that you will receive excellent communication, honesty, accurate accounting and will be available to you. We guarantee that we will take care of your rental property like it is our own.
A Process you can Stand Behind
Ask potential property management companies about their processes for running rental properties. If something seems amiss or just not right, the company won't be a good fit for you.
The four states of the PMI Bridgetown process are:
Ready
In the ready stage, we analyze and inspect your property thoroughly, making recommendations for ideal marketability. We also gather photos, signage, and other things you might need to list your home.
Select
In the select stage, we choose the right tenant for you. You don't have to worry about all of the screening or hassle. PMI Bridgetown has your back during all of it.
Protect
PMI Bridgetown protects your rental property for you. We will collect the rent for you and make sure everything is in order.
Want more information on owning investment properties? Check out our blog.
Looking for properties to rent? You can view our available properties here.