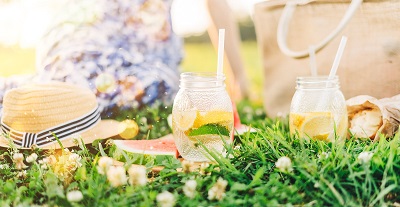 Summer weather is finally arriving! The rain is fading away, the temperatures are starting to warm up, and people are starting to venture outside again. With summertime officially coming back to the Pacific Northwest, PDX is ramping up all of their summer activities. Portland has so many awesome activities to offer. Whether you are looking for something to do by yourself, to do with your friends, or to do with your family, Portland has you covered. Let's take a look at the top summer activities PDX is offering this year.
Farmers' Markets
Portland farmers' markets may be one of the most sought-after activities in PDX. The city has many different markets in a lot of different locations. Each location is packed full with awesome vendors. You can get baked goods, fresh produce, handmade crafts, tasty drinks, and so much more. If you don't make it to a PDX farmers' market this summer, you are definitely missing out.
Portland Sunday Parkways
Do you love biking with awesome people? If so, the Portland Sunday Parkways are for you! Each Sunday during the months of May through September, you can pedal through Portland and enjoy local vendors and entertainment.
Fourth of July
The Fourth of July is a big thing in Portland. The city throws great events that everyone can enjoy. PDX puts on amazing fireworks shows and also throws the annual Blues Festival. If you are down to travel a little outside of Portland, you can visit Oregon's rodeos that have Fourth of July celebrations.
The Big Float
The Big Float is something that Portland is known for. Each July, Portlanders join together to float down the Willamette River. There is no real reason for this event, it just happens because it is fun and is something that is very "Portland."
Oregon Zoo Summer Concerts
Each year, the Oregon Zoo hosts its summer concerts. The concerts are one of the most sought-after summer activities in PDX. It is a family-friendly event where you can hang out with good people, listen to great music, and enjoy all of the animals that the Oregon Zoo has. Out of all the activities that PDX offers, this may be the most family-friendly activity.
Edgefield Concerts on the Lawn
If you are looking for a little less kid-friendly and more of an adult activity, check out Edgefield Concerts on the Lawn. This rad summer activity hosts well-known musicians every year. You can enjoy relaxing in the sun, eating good food, and drinking some tasty adult beverages while listening to great music.
Walking Trails
If you are a nature lover, you need to get out on the many different trails that PDX has to offer this summer. There are so many different options to choose from. PDX has trails that are easy to complete, trails that are moderate, and trails that are hard. There is literally a trail for every ability!
Looking for more information on all things PDX? Check out our blog. We offer fun insights on the area as well as tips for rental property owners.
If you are looking to rent a property in Portland, check out our openings!