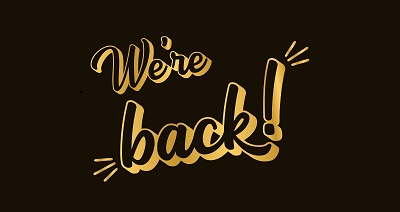 We have finally reached the time in Oregon where Covid is calming down and activities are opening back up. It has been over a year since we were all able to do our favorite activities in a normal manner, which includes not having to stay socially distanced from our friends and not having to wear masks everywhere we go. If you are like most Oregonians, you are pretty excited that life is getting back to normal!
It can be hard to keep track of what is officially open again and operating under normal procedures. So, we created a list for you of the top activities that we think you will enjoy.
Visit Movie Theaters
Do you remember when you could go to a movie theater, grab some popcorn and a soda, and kick back and watch the latest release? It feels like forever ago right? Now that Oregon is mostly vaccinated and movie theaters are opening back up, it is time to go support your local business and enjoy some great movies! Some of our favorite local movie theaters are Cinema 21 and McMenamins Kennedy School Theater.
Go Out to Eat
While some restaurants have been allowing dine-in during Covid, a lot have not. Oregon restaurants are finally getting back to being able to let their customers come in, relax, and snag a delicious bite to eat. Canard and OX Restaurant are hits in Oregon. You definitely don't want to miss them.
Try Food Carts
Food carts are back! When Covid struck, a lot of food carts temporarily closed their doors. Thankfully a lot are up and running again! You really can't beat grabbing something from a food cart in downtown Portland and then walking around the city. Make sure you try Cartopia. It is an awesome food cart pod!
Grab a Drink
Oregon is known for its coffee and beer. When Covid restrictions were put into place, residents stopped being able to go out and enjoy one of their favorite pastimes of going out and grabbing a drink with their friends. Whether coffee or alcohol is your go-to, you can now go sit down with your friends and sip your drink of choice. We recommend checking out Coava Coffee Roasters and 10 Barrel Brewing.
Go to a Winery
Oregon has some really awesome wineries. With Covid restrictions lifting up, more wineries are offering tastings again. If you are looking to do something fun and a little fancy with your friends, we highly suggest checking out one of Oregon's local wineries. Bonus points if the grapes they are using are local! One of our favorites is Cooper Mountain Vineyards.
Shop
If shopping is one of your favorite activities, you are in luck! The boutiques in Portland are now being able to operate again under normal capacity. Meaning that you can spend less time waiting in line to get into the store, and more time browsing the items that the store has to offer. If you are looking for cute shops to check out, don't forget to stop at Amelia and Adorn.
Explore Museums
A lot of Oregonians have missed the museums being open. They are a family-friendly activity that all age ranges can learn from. With Covid restrictions now lifted in Portland, the various museums are beginning to operate as normal. If exploring museums is your thing, check out the Oregon Jewish Museum and Center for Holocaust Education, the Oregon Museum of Science and Industry (OMSI), and the Portland Art Museum.
Looking to learn all things Oregon? Check out our blog where we go over fun activities and discuss tips for Oregon investment property owners.
Are you looking for a place to live in Oregon? Check out our available rental properties.