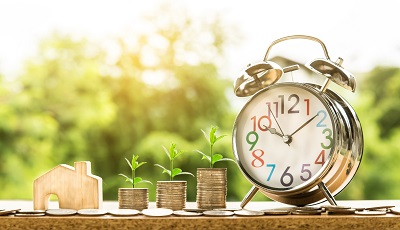 When you think of preparing an investment property for new tenants you usually think of the physical fixes that need to be done to make the building more appealing. While this is extremely important and needed, taking the steps to make sure that your unit is noticed by potential renters is just as important. If your vacant building doesn't get noticed, then you won't have any potential tenants to come see all of the work that you have done to make your place a nice place to live.
There are five easy ways to get your home noticed. They include hiring a management company, marketing, networking, utilizing social media and displaying signage. Let's go over each.
Hiring a Management Company
The easiest way to get your residence noticed is to hire a professional management company. Managers know the best and most cost-effective ways to get the word out about the vacancy in your home. They have inside tips that no one else knows. As an added bonus, these companies also help with marketing, coordinating showings, processing applications, tenant screening, move-in and move-out inspections, rent collection, maintenance and much more.
Marketing
Marketing is extremely important when it comes to getting your asset noticed. One of the first things you need to dive into is audience research and understanding your demographic. When you can understand who your potential clients are, you will know what draws them in and can create incentives specifically for them.
Audience research also helps you tailor your messaging, so it ends up reaching the right customers. When you figure out how to talk about the single family or multi-family properties you have available, you are able to create more intriguing social media posts and advertising that pull your target demographic in.
Photography and Videography
A big part of having great marketing is having quality photography and videography of your available residence. Both great photography and videography give clients a feel for what your investment is like. The photos you post on social media and online ads can leave a good or bad impression. You want the first images potential occupants see to be eye catching not deterring.
Posting on Classifieds
You should post your property on local classifieds. A lot of classifieds have free options for you to take advantage of. There are also larger and more widespread classifieds that you can post your asset on. Zillow, Trulia, Zumper, Realtor.com, Apartments.com, Move.com Craigslist are all great options. When you place your ad on whatever site you are using, just make sure to put the area your rental is located in.
Utilizing Facebook
Facebook is no longer just a social network. People buy things, sell things, find properties and more, all on this one platform. You would be surprised at how many people look for new houses to rent on social media. The platform makes it easy to find the perfect place to live. All people have to do is search for what kind of dwelling they want and then put in a location. They can also search in a certain diameter of a city. For example, potential renters may be searching for ten miles around Portland, Oregon. Facebook Marketplace allows potential lessees to see who the person is that is offering the house for rent. This makes finding a new place to live more appealing to occupants.
Displaying Signage
Make sure to put signage up in your investment properties yard or driveway to let people know that the house is available. You never know who is going to be driving by that may be looking for a new place to live. It is extremely important to make sure that the correct contact information is on the sign so potential lease holders can easily get in contact with you.
Networking
One of the best ways you can get word out about your investment is literally by taking advantage of word of mouth. Talk to the people you know about your asset being available. Go to events in your city, meet new people, and let them know all about your venture and what it has to offer. The more people you talk to the more likely that news of your property being vacant will spread to the right person.