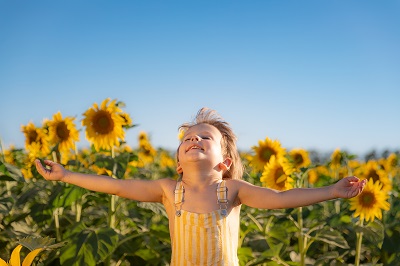 Thank goodness that spring is finally here! The weather is starting to get sunnier and the temps are going up. Which means it is time for more activities! One of the great things about Portland, Oregon and the surrounding areas is that there are so many great spring activities to do. Because of the current pandemic, PDX is doing their best to make each spring activity fun and "Covid Safe." Let's check out the amazing activities that Portland has to offer.
As always, please remember to wear your mask around groups and to stay six feet away from others when doing any of the activities below.
Farmers Market
One of the best things about Spring in the Pacific Northwest is the farmers markets. Portland and its surrounding cities have so many different amazing markets. Portland alone has multiple! In the city of Portland there are these farmers markets to choose from:
King
Shemanski Park
Kenton
The Portland Farmers Markets open between April and June. They are an awesome place to get fresh produce, yummy treats, and beautiful flowers. Do not forget to check out the farmers markets in Beaverton, Hillsboro, Tigard, Sherwood, Lake Oswego, West Linn, Milwaukie, Oregon City, Clackamas and Gresham.
Zoo
What Oregon resident doesn't love the Oregon Zoo? While the Zoo is open year-round, we all know that the Pacific Northwest is cold and rainy in the winter. What better time to venture to the zoo than when the weather starts to get nicer in the spring? The animals start to get more active and it is much nicer to walk around in the warmer weather.
Walking Trails
Portland has the BEST walking trails. With spring here, the ground is starting to dry up and not be so mucky. It is time to get out and get your walking on! Some of the best walking trails in Portland include Maraquam Nature Park, Flicker Trail, and Woods Memorial Nature Area. If none of these fit your fancy, you can find more trails here.
The Wooden Shoe Tulip Festival
While this activity isn't exactly inside Portland, it is right outside of it! The Wooden Shoe Tulip Festival is held in Woodburn Oregon. It is a PNW favorite. During the festival you can walk through the tulip fields and buy precut flowers. Don't forget your camera and your allergy meds! The festival runs from March 19 to May 2nd.
Portland Sunday Parkways
If you are looking for a family-friendly activity that will get you active, look no further than the Portland Sunday Parkways. This bike ride activity features vendors and live entertainment. Get your biking on and enjoy the nice weather starting in May.
Portland Beer Week
Portlanders look forward to Portland Beer Week every year. It is the perfect end of spring celebration and start of summer bash. The Portland Beer Week is truly 11 days of fun. It includes workshops, activities, beer tastings, new releases, and much more. If you are a beer lover, you will truly get a kick out of this festival. The festival starts in June.
Are you a rental property owner looking for tips and tricks? Check out our blog!
Are you looking for a property to rent? Check out our available properties.