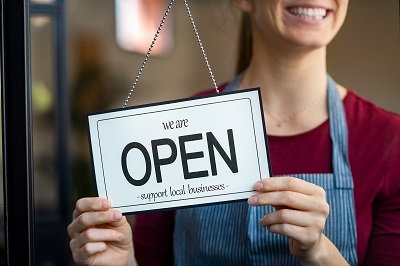 One of the biggest things that draws new residents to Portland is its abundance of amazing restaurants. You can find so many different tasty options in all parts of the city. Because of this, Portland is an awesome place for investment property owners to purchase rental homes. They are almost always sure to fill the home quickly because the surrounding area has awesome places to eat among other great activities.
Covid has been tough on everyone and this includes restaurants. Thankfully a lot of awesome restaurants have survived Covid. Unfortunately, some have not. We have prepared a list for you of some of the tasty places that have survived Covid in PDX and a list of some of the restaurants that had to close their doors.
Restaurants That Have Survived Covid
Below is a list of some of our favorite restaurants that have survived Covid so far. Because the pandemic is still happening and tough times are still ahead, it is extremely important that Portlanders continue to support these restaurants and others like them so they can keep their doors open.
Obon Shokudo
Malka
Portland City Grill
Screen Door
Erica's Soul Food
La Bonita
Alleamin African Kitchen
Matt's BBQ
Nodoguro
Gumba
Q Restaurant & Bar
Le Pigeon
Andina
Nong's Khao Man Gai
Besaws
Niblefish
Grain & Gristle
Lechon
Higgins
Bijo Café
The Waiting Room
Yard House
Holy Trinity BBQ
Willow Restaurant
The Star Portland
Thai Peacock Restaurant
Thai Bloom!
Café Nell
OX Restaurant
Canard
Swagat Indian Cuisine NW
La Bonita
Thai Time Café
Clyde's Prime Rib Restaurant and Bar
Pine State Biscuits
AFURI ramen + dumpling
The easiest way to stay up to date on restraints that are still open is to check out popular restaurant search sites like PDX Eater, Portland Food Map, Open Table, and Oregon Live.
Portland Restaurants that Have Closed
While there are a lot of awesome restaurants that are still open, way too many great PDX Restaurants have closed due to the pandemic. They are all going to be missed.
Bailey's Taproom
Burrasca
Eatery at the grant house
E-san Thai Downtown
Cheese bar
SideCar 11
Monk's Deli
Poke Mon
Bridges Cafe
Muu-Muu's
Pok Pok
Cacao
Tasty n Alder
Toro Bravo
Sauceboat
Rogue Pearl
No Bones Beach Club
Neat
Canton Grill
Stella Taco
Bistro Montage
Portland Seafood Company
Bunk Sandwiches Alberta
Fortune
Bridges Café
Giorgios
Back to Eden
Mi Mero Mole
Arlene Library Bakery & Cafe
Off the Waffle
Tanner Creek Tavern
Altamira City Tavern
Verde Cocina
Noraneko
Trinket
Helser's
Such Ichidai
Ladd Taphouse
Beetroot Market & Deli
Ataula
Restaurants and Your Rental Property
The restaurants around your rental property are a great way of adding value to the area your rental property is in. When meeting with potential residents, discuss all the tasty places around. They will love it!
Are you a rental property owner looking for tips on owning investment properties? Check out our blog.
Are you looking for a home in Portland? Check out our available properties!