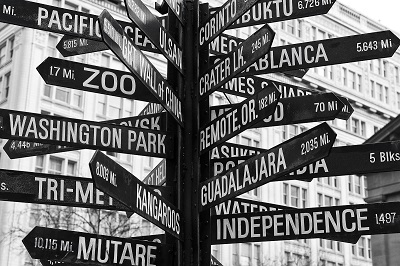 When you are looking into getting into the investment property business, you need to look in cities, towns, and communities that people flock to. The more people coming to a city means a higher likelihood that your rental property business will be successful. Portland, Oregon is one of the places that a large number of people are looking to set down their roots in. A lot of the people are looking for houses to rent in Portland, which means a higher chance you will be able fill your rental vacancies.
There are so many reasons why people flock to Portland and therefore why it makes a great city for an Investment Property. Let's take a look at the top 5.
The Food Scene
Foodies are flocking to Portland tenfold and there is no questioning why they are doing that. PDX is full of amazing and tasty food options. You can find just about any genre of food you are looking for. From food carts to sit-down restaurants, and tasty quick bites, you really can't beat all the delicious options that the city has to offer. Portland is also known for its world-renowned chefs. Some of the top places to grab a bite to eat in Oregon are Mediterranean Exploration Company, Portland City Grill, Matt's BBQ, and Tasty n Alder.
Outdoor Recreation
Portland is a hotspot for outdoor recreation, making all of the outdoor enthusiasts want to live in or near the city. PDX is close to the mountains and the beach, it is full of trails, and has a lot of gorgeous views. Snowboarding, skiing, surfing, hiking, and more all within the grasp of residents. Some of the top recreation places in and around the city include Seaside, Cannon Beach, Mt Hood, Crater Lake, and Forest Park.
Beer and Coffee
PDX is home to the beer and coffee scene. This city is full of fantastic craft breweries that are local. Most of these also offer a tasty bite to pair with your delicious beverages. Ecliptic Brewing, Upright Brewing, and Deschutes Brewing and Public House are just a few Portlander favorites.
If beer really isn't your thing, the Rose City is also home to amazing coffee shops. Most of these shops are local and have the hometown feel. Some stand out coffee shops in PDX include Never Coffee, Portland Coffee Shop, and the Stumptown Coffee Roasters.
Environmentally Conscious
More people are becoming environmentally conscious. They want to live in a way that treats the environment kindly and want to do their part to make the world better. This leads to them wanting to the leave their hometowns that are not using green practices and find a new home that does. Portland is a very green city. It takes protecting the environment seriously. Portlanders take public transportation, recycle, use clean products, and more. You can't even use plastic grocery bags in the city.
Beautiful Houses
Portland is home to very beautiful homes. It gives the town a community vibe and draws people in because of its beauty. There are a lot of homes in Portland that are gorgeous, and you can purchase for a rental property. New renters want a place that they can live in and be proud of. Portland gives you the opportunity to give renters just that.
Looking for more information on owning a rental property? Check out our blog!
If you are looking to rent a property in Portland, you can check some out here.