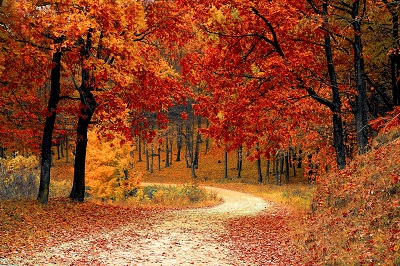 Fall has officially arrived in Oregon! Leaves are turning, the weather is getting cooler, and amazing activities are starting. What's not to love? Portland has so many different awesome activities that you can do during this season. Thankfully the pacific northwest is taking precautions with COVID so, you can go out and do fall activities safely without having to worry about getting sick. Let's check out the five must-do seasonal activities in PDX.
Visit the Pumpkin Patch
You can't celebrate the fall season without making it to the pumpkin patch! There are so many different options in and just outside of the rose city. Not only can you get some really awesome pumpkins at the various pumpkin patches, but you can also have a lot of fun with the various activities that the patches have to offer. A lot of them offer corn mazes, farm stores, hayrides, and animal viewing areas. One of the most popular pumpkin patches in the PNW is the Sauvie Island Pumpkin Patch. They are known for their HUGE corn maze.
Check out the Haunted Houses
Do you like a good scare? You can find some awesome haunted houses around the city. Some of the haunted houses are walk through while others are ones you can drive through. If you are planning on going to a walk-through haunted house, be prepared to socially distance and wear your mask. One of the top-rated haunted houses is Fear PDX. They have five different spooky attractions to choose from.
Tour the Local Coffee Shops Or Breweries
The city is known for its awesome coffee and tasty beer. There are so many cute and locally owned coffee shops and breweries throughout the city. Throw on your comfy and warm clothes, grab an umbrella, or don't if you want to feel like a real Portlander, and be ready to walk around town. Whether cold beer or hot coffee is your thing, you won't be disappointed. Our recommendations for coffee? Check out Stumptown Coffee Roasters, Heart Coffee, and Water Avenue Coffee. For the best beer check out Deschutes Brewery and 10 Barrel Brewing.
Go Hiking
If you would rather not be around a lot of people, hiking is an exceptional option for an autumn activity. Be prepared to get a little wet and a little muddy, but it is all worth it. You really can't beat the PNW trees during fall. The leaves start to change, and everything looks exceptionally beautiful. Some of the best places to check out around the city are the Columbia River Gorge and the Oregon National Historic Trail.
Attend the Portland Book Festival
Portlanders love to read. It is just part of their aesthetic. Every year, the rose city hosts the Portland Book Festival. Writers from a variety of genres give talks and share their love for reading. You can check out the lineup here. Because of COVID, the book festival has to be hosted online this year. It is also free to attend.